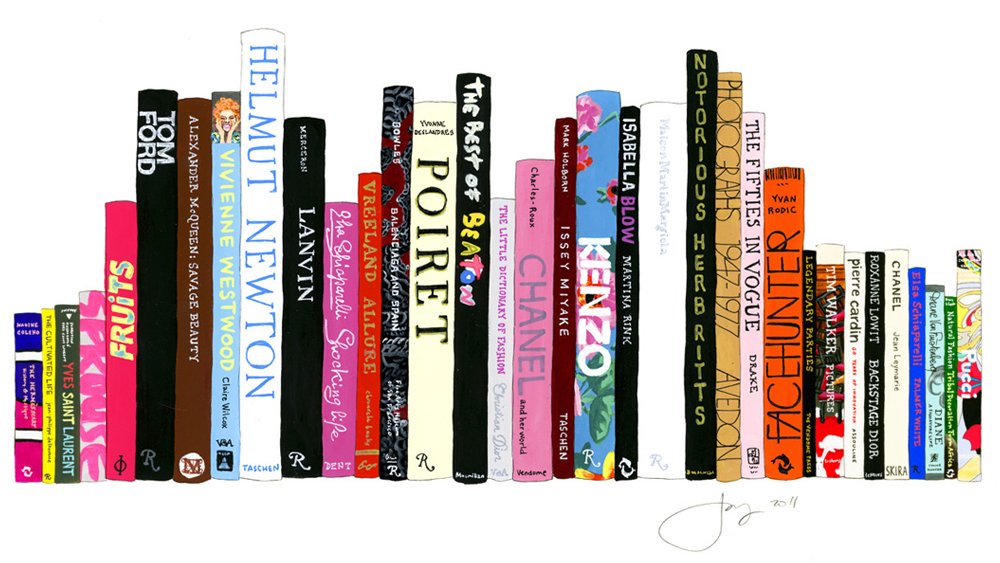 by @ReneMarcov
En internet, con el constante tráfico de información es muy fácil estar al tanto de lo que sucede. Si bien es cierto que la cantidad de datos es infinita y que en los medios digitales se mueven con particular rapidez, también es cierto que muchas veces información que encontramos no es correcta, carece de una particular curaduría y tenemos que poner especial atención en la discriminación de datos. La accesibilidad que ofrecen las plataformas digitales hace muy fácil que cualquier persona genere contenido sin tener un conocimiento profundo del tema que está tratando, más si se trata de la Moda, un tópico tan popular que todo el mundo se considera experto en el tema.
Por el lado contrario los medios impresos, revistas y libros, cuentan con una curaduría de la información y las imágenes que presentan y son fuente continua de consulta de información especializada por parte de los diseñadores en formación y profesionales de la industria de la moda y el marketing. Librerías como The Fashion Book Store, en Los Ángeles California, cuentan con un catálogo internacional más que extenso de revistas y libros especializados en diseño, textiles, tendencias y todo lo relacionado el sistema de la Moda. Ofrecen también servicio de suscripciones, además de contar con libros de colección y ejemplares difíciles de encontrar en cualquier otra librería.
La visita a The Fashion Book Store es una de las muchas experiencias que están a tu alcance durante el Fashion Tour 2015. Recuerda que los medios impresos y los viajes son una fuente infinita de inspiración y nos permiten el conocer otras culturas y formas de pensar.
+info:
https://jk.edu.mx/wp-content/uploads/2015/09/Universidad_Jannette_Klein_BLOGJK_BOOK_STORE.jpg
563
1000
wpadmin
https://jk.edu.mx/wp-content/uploads/2022/07/universidad_jannette_klein_mainn_logo.png
wpadmin
2015-09-05 09:45:23
2016-02-24 17:57:37
Información es Poder